SOFT99 Induction Stove Cleaner
SOFT99 Induction Stove Cleaner
SOFT99 Induction Stove Cleaner will give your stove the deep clean it desperately needs. The easy to grip, mouse shaped bottle allows you to apply force easily and finish beautifully even on large surfaces, without creating unevenness. This product includes orange oil and specially-treated abrasive compounds which will remove persistent oily dirt or scorched residue.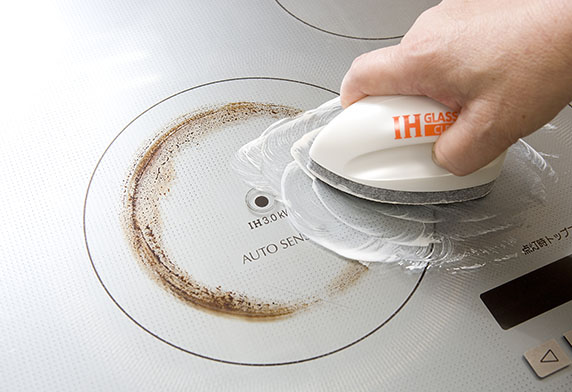 How to use:
On a cool glass top, wipe off any dirt or residue that can be easily remove with a towel. Shake the bottle well with the screw-cap closed. Turn the cap to remove the transparent cover, and press the felt bottom against the top plate to release the liquid as you scrub. For severe stains, wait 20-30 minutes before scrubbing for best results. 
WARNING:
Please do not use when the plate is hot.

Wash hands thoroughly after use.

Can only be used on glass top stoves. 
Ingredients:
Abrasives, Surfactants, Organic Solvents